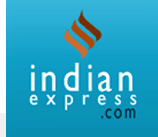 RSS terms news report of supporting BSP baseless
The Rashtriya Swayamsevak Sangh (RSS) on Monday threatened to take action against newspapers that published reports that the Sangh would support BSP nominees wherever BJP candidates were not strong.
'Sah-prant Sanghchalak' of Avadh Prant Prabhunarian Srivastava in a press release said RSS was contemplating action against newspapers which had published the report.
"Some papers had published misleading reports that RSS would support BSP candidates at those places where BJP nominees were not strong enough in the coming Assembly elections," he said terming the reports as baseless.